Exclusive Deals with iOne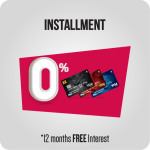 0% interest for 12 months
(iOne – UCB co-branded card)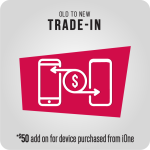 Trade-in old phone to the new
(*50$ add on for device purchased from iOne)
Register Your Interest
* The registration of interest does not equal to the reservation or pre-order for any Apple product.
We will notify you via email or contact number as soon as the product is available for purchase.
Register Now >
Frequently Asked Questions
1. Why one should complete the Register of Interest with iOne?
Answer: Get priority notification when your desired products are available for purchase.
2. What are the payment options at iOne Stores?
Answer: We accept cash, all major credit cards, mobile banking transactions.
3. Does iOne provide installment schemes?
Answer: Yes, iOne collaborate with several finance providers. In particular, with iOne-UCB co-branded VISA Card, you are entitled to 12 months interest free financing.
4. How to enjoy this 0% installment loan?
Answer: You can apply for iOne-UCB Co-branded VISA Card by contacting UCB Bank at 023 214159
5. Can I trade-in my old iPhone at iOne?
Answer: Yes we do provide trade-in services for new iPhone series. Kindly bring in your old iPhone to determine the trade-in value. iOne will provide an additional $50 on top of the trade-in value exclusively for iPhone that was originally purchased from iOne. Contact: 085 99 75 75